By Antony Sguazzin
With the battle for influence in Africa depicted as a contest between the US and China, other industrialized powers, that have long neglected the continent, are scrambling to make their voices heard.
Their quickest path to political relevance on a continent with the world's youngest population and key mineral reserves may be through the energy transition.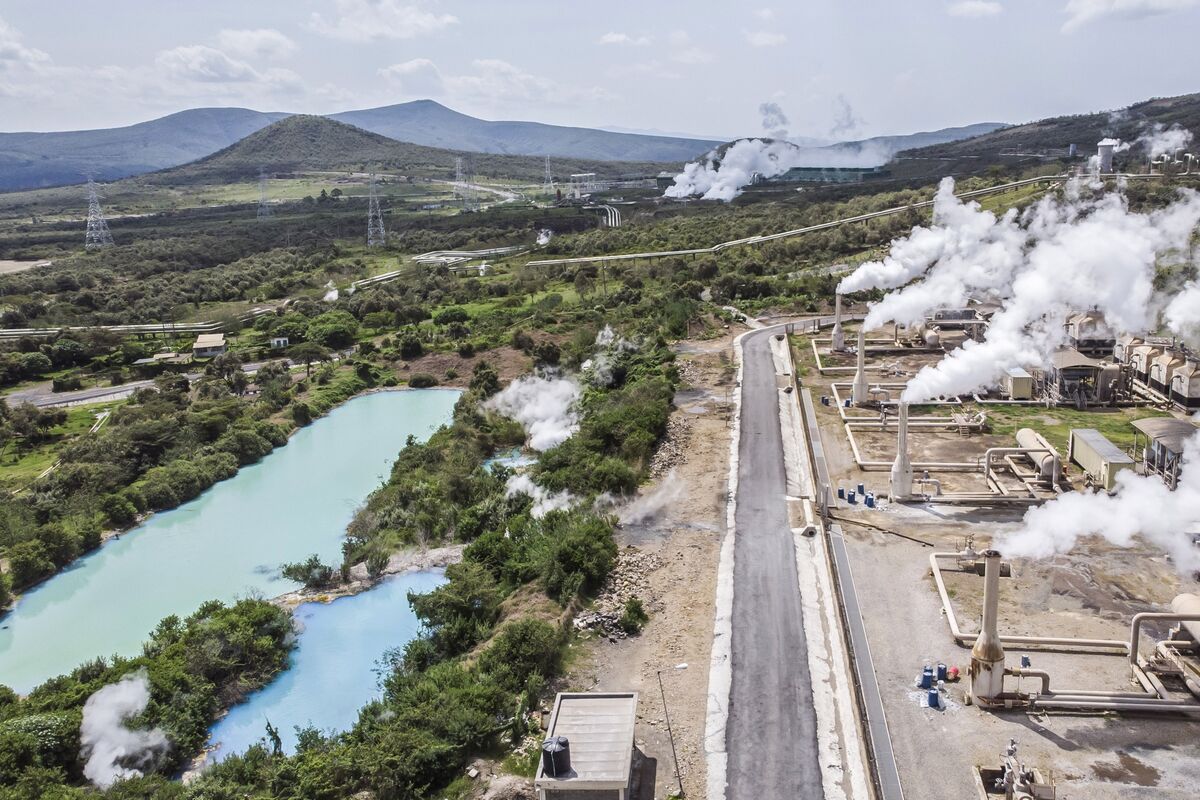 German Chancellor Olaf Scholz made the point this week as he visited Kenya and Ethiopia — talking up the potential for help from his country's companies in developing green hydrogen industries in countries such as sun-kissed Namibia and Kenya. Their output could be exported to Europe.
Fellow Group-of-Seven-nation leader Japanese Prime Minister Fumio Kishida followed a similar tack as he toured Kenya and Mozambique, stressing the potential for renewable energy.
Germany and France are the first to follow through on a rich-nation pledge to provide $8.5 billion in climate finance to South Africa, pushing through €600 million of loans late last year. German development bank KFW is also funding hydrogen studies in the country.
There's a long way to go to catch up.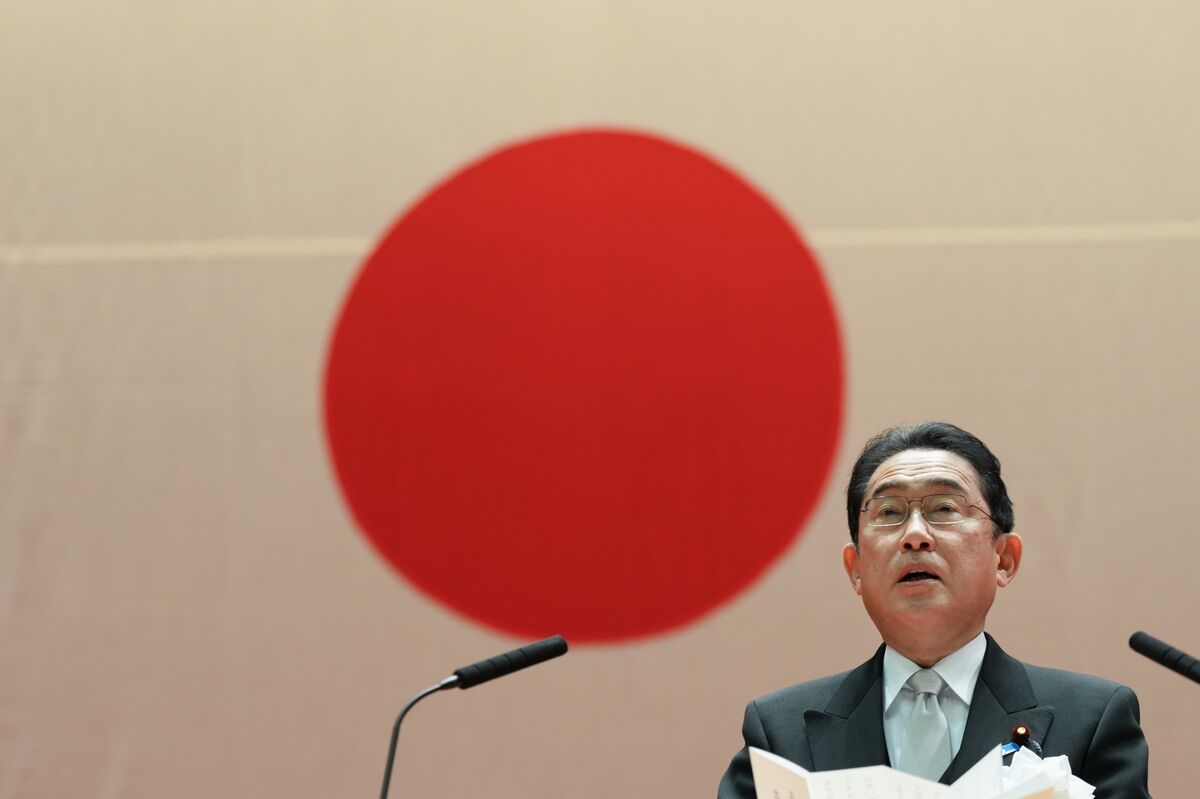 China has built roads and railways across the continent and the US's preferential trade agreements offer duty-free access to the world's biggest economy.
But energy is a start, and the change in attitude that's slowly taking root in wealthy-world capitals may add momentum.
Africa is increasingly being seen as a partner, a provider of energy and minerals for the green transition, rather than just a recipient of aid.
Scholz's pledge to back the African Union's push for full membership of the G-20 group of nations raises hopes the rapprochement to offer a greater voice may be more than just words.
News & Opinion
Millions of people in Sudan's capital can't access desperately needed aid that's stuck at the nation's main port because of a lack of security along a key transit route, Abdou Dieng, a senior United Nations official, said in an interview. In some instances, UN workers have been attacked or had their convoys hijacked in the conflict gripping one of Africa's largest countries, and not a single UN convoy has managed to reach Khartoum from Port Sudan. The fighting between the army and a paramilitary group since April 15 has claimed more than 500 lives and sent about 100,000 people fleeing across borders.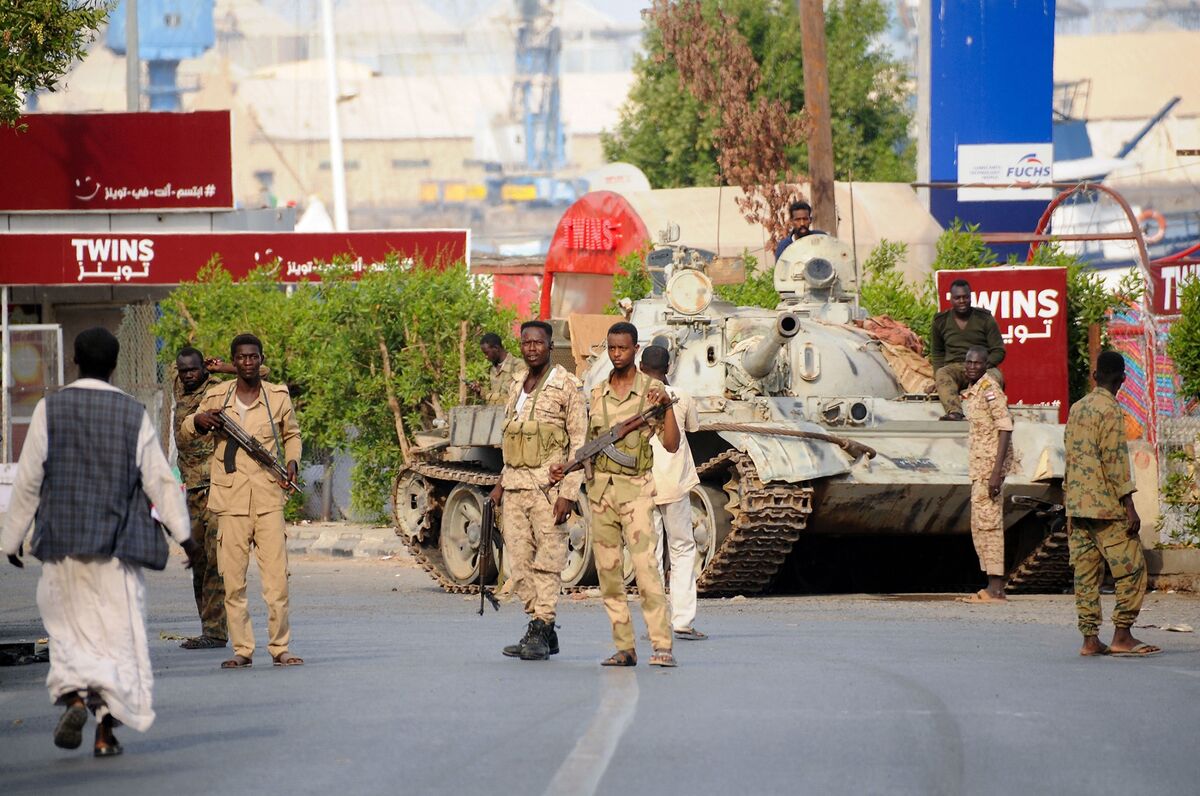 Death sentences and life-imprisonment are among the penalties Ugandan lawmakers have kept in a new version of legislation targeting gay people. The amended bill clarifies that no one would be arrested unless they are found to engage in homosexuality, legislator Asuman Basalirwa said, removing a provision that sought to punish people for merely identifying as LGBTQ. Read our explainer about how the East African nation is pursuing a draconian anti-LGBTQ law despite warnings it may deter foreign aid and investment.
The International Monetary Fund plans to disburse $300 million to Kenya after completing a review of the nation's ongoing program. A team will be in Nairobi early next week to assess Kenya's performance under a three-year, $2.4 billion loan program. The Washington-based lender's Managing Director Kristalina Georgieva said she was "impressed" by the actions the government was taking to address challenges, after meeting with President William Ruto in Nairobi. Kenyan dollar bonds rallied.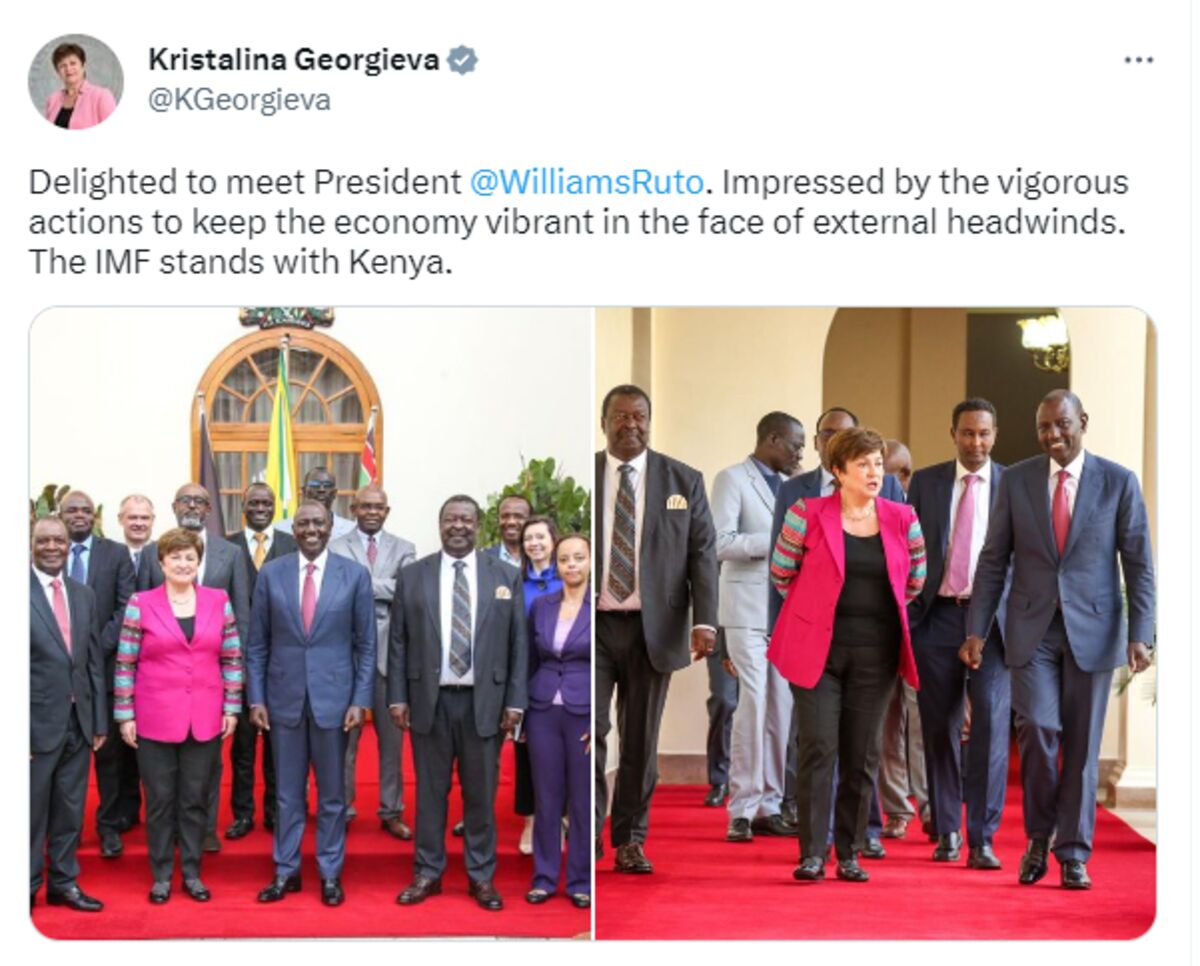 Nigeria's wealth fund plans to focus on shielding its assets from market volatility this year after rising interest rates and surging food costs led to a drop in earnings. The Abuja-based Nigeria Sovereign Investment Authority, which manages about $2.2 billion in assets, will use new inflows to buy debt that acts as protection against inflation, and infrastructure assets, Chief Executive Officer Aminu Umar-Sadiq said in an interview. Also, Nigerian lawmakers approved President Muhammadu Buhari's request to convert about $49 billion in loans from the central bank into bonds that will be repaid over several decades.
The number of people facing life-threatening hunger around the world surged by a third last year, as economic shocks worsened and food prices soared. That's according to the Global Network Against Food Crises, which said world hunger rose for a fourth straight year to about 258 million people across 58 countries or territories. The Democratic Republic of Congo, Ethiopia and Nigeria are among the worst-affected countries.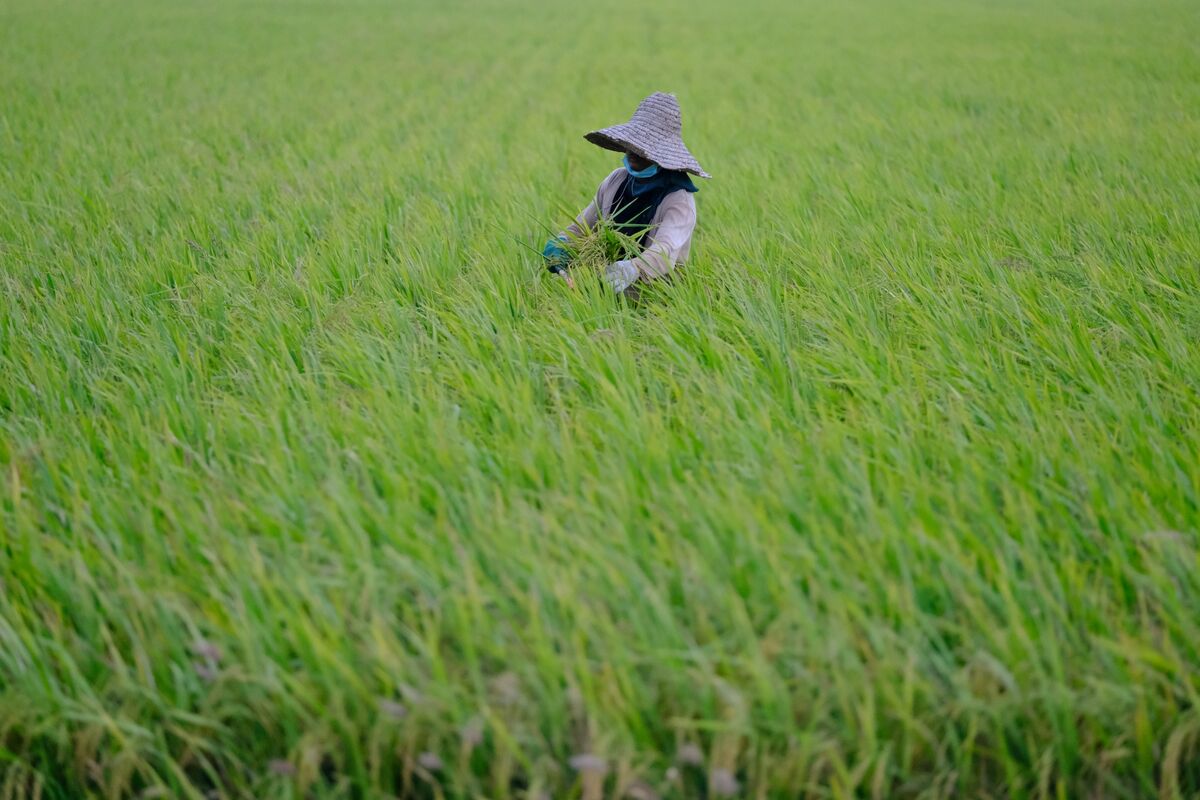 As more of his hired guns fall in the meat grinder of Bakhmut, Yevgeny Prigozhin, condottiere of Russia's mercenary Wagner Group, is reportedly planning to cut his losses in Ukraine. Read this opinion piece by Bloomberg columnist Bobby Ghosh on why that bodes ill for Africa.
Past & Prologue
Data Watch
An index tracking business conditions in South Africa's manufacturing sector edged up last month, but purchasing managers remained downbeat as new sales orders slumped. The purchasing managers index rose to 49.8, which still signals contraction.
The PMI jumped to 53.8 in Nigeria.
Tanzania money supply growth climbed to 15.9% in March.
Kenya's economy performed worse than expected in the final three months of 2022, as a drought, tighter financial conditions and government spending cuts weighed on output and consumption. It grew 4.8% for the year as a whole, down from 7.6% in 2021. 
Coming Up
May 8 Inflation data for Tanzania, Mauritius and Seychelles, South African currency & gold reserves and central bank bond holdings data for April, Senegalese opposition leader Ousmane Sonko is back in court as a prosecutor seeks tougher sentence for defaming a government minister
May 9 Sibanye Stillwater operating update
May 10 Ghana and Rwanda inflation for April, Zambian President Hakainde Hichilema in France for debt talks
May 11 South Africa mining & manufacturing output for March, Namibia inflation data for April
Quote of the Week
"Respect for the continent and its many nations and growing population makes this necessary," Scholz told reporters at the African Union headquarters in Ethiopia, referring to support for the AU to get a seat in the G-20.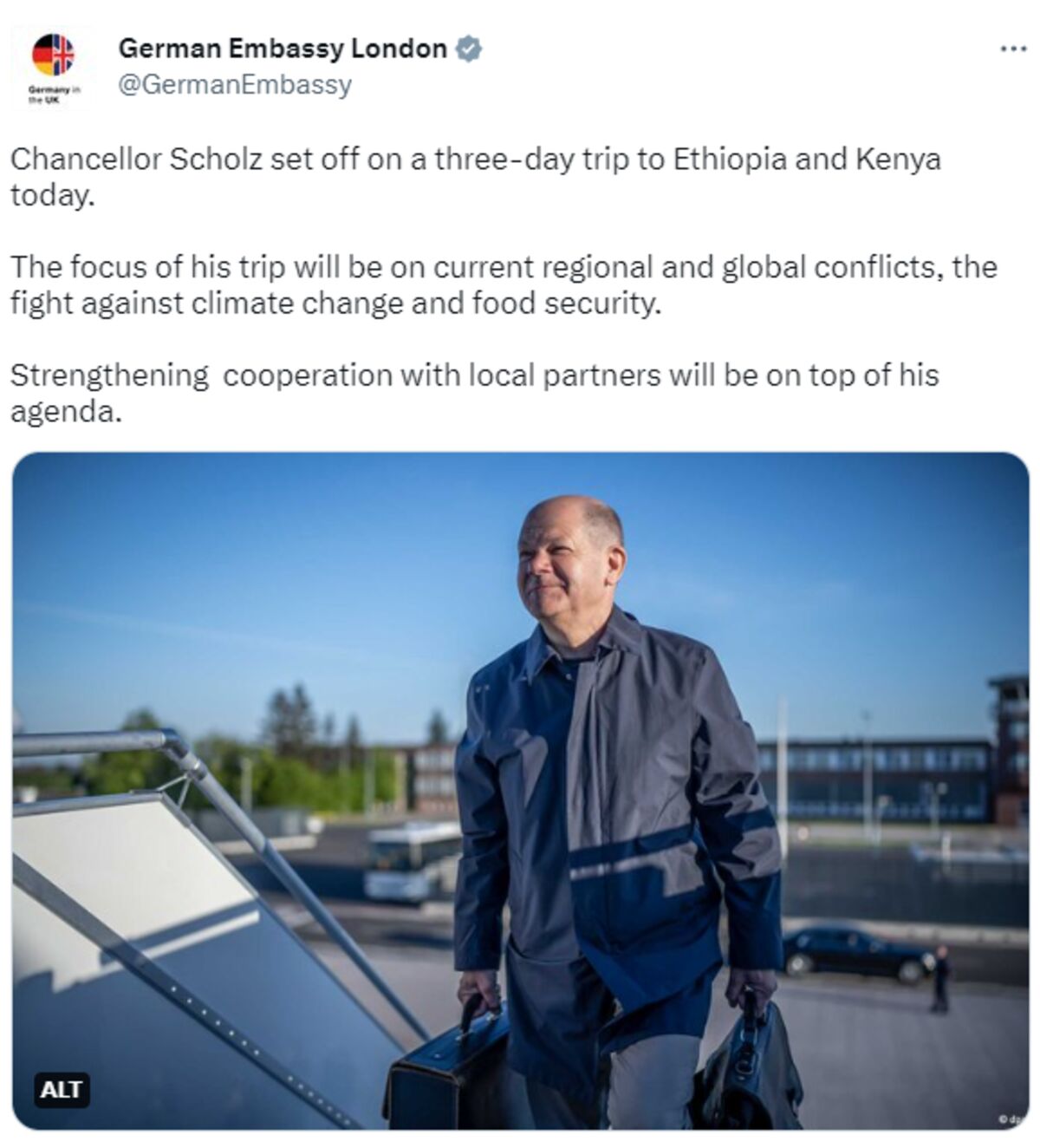 Last Word
It was 1920 when Jakobus Hendrik de Wet carefully planted his vines of Muscat d'Alexandrie in South Africa's Breedekloof valley. As Richard Holmes writes, roots dating back decades are becoming increasing important to South Africa's wine industry, taking up almost half of the total growing area as some farmers switch to lucrative fruit orchards. It's this rich heritage that South Africa's Old Vine Project is working to protect. Viticulturist Rosa Kruger started the OVP in 2002 when she began searching for legacy vineyards in the Western Cape winelands, scribbling her finds in a battered notebook. In 2016, Johann Rupert, the billionaire chairman of Swiss-based conglomerate Richemont and owner of Franschhoek wine estate L'Ormarins, agreed to provide seed funding. "There is a depth and power and concentration [to the grapes] that younger vineyard blocks simply don't have," says Alex Starey, winemaker at Stellenbosch estate Keermont Vineyards.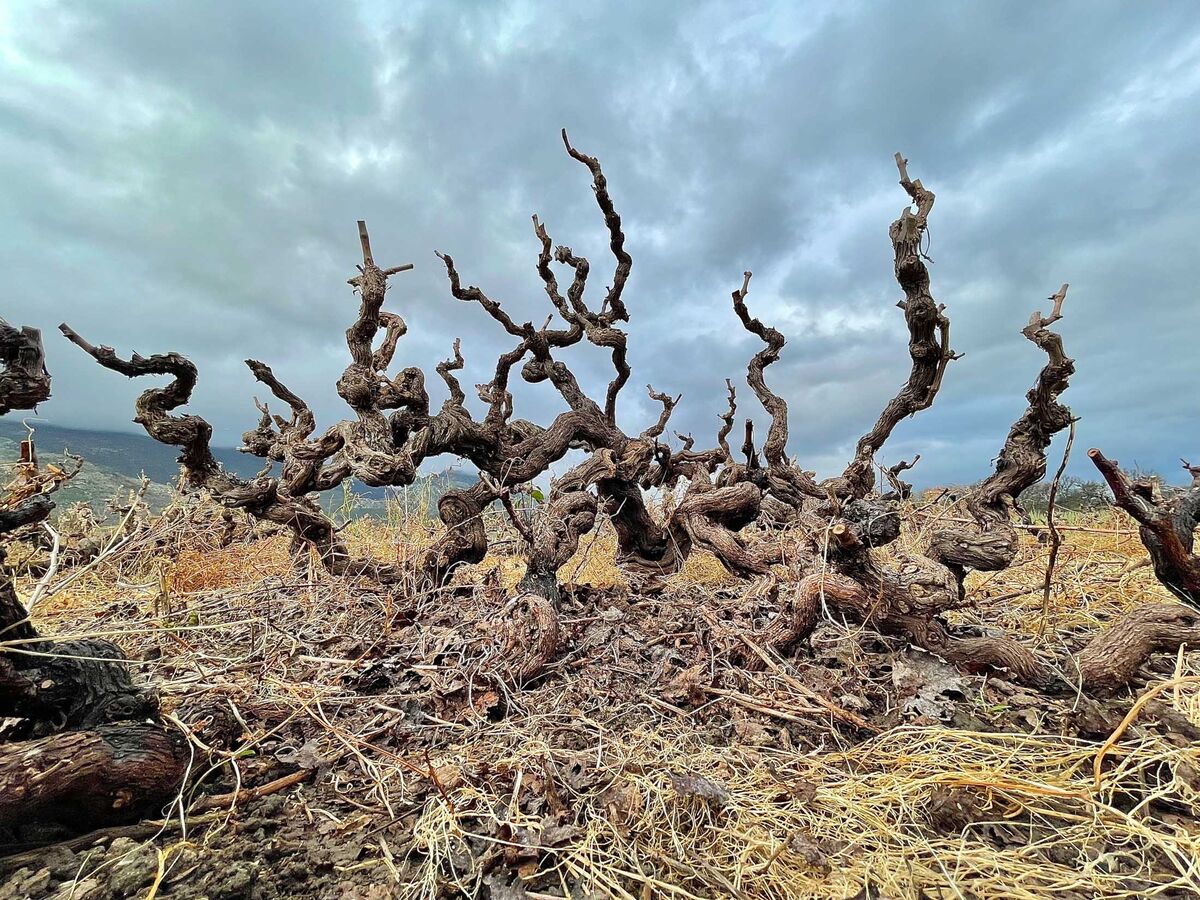 — With assistance by Rene Vollgraaff, Prinesha Naidoo and Karl Maier