He splits opinion and often leaves via the back door but the Togo forward's undoubted quality ought to be able to help put Palace back on track
A warm welcome back to the Premier League for Emmanuel Adebayor, a player who splits opinions even as he joins a new club.
"We have just signed a world-class striker," the Crystal Palace co-chairman Steve Parish said. "We aren't expecting any trouble," the assistant coach Keith Millen remarked. "We have a good group of players at this club and I would like to think we could deal with anyone." A view seconded by Alan Pardew himself. "I have had difficulty with players before, I had to deal with Hatem Ben Arfa at Newcastle," the Palace manager added. "If I can deal with him I can deal with anyone."
Get the idea? If Adebayor lifts his shirt in celebration after scoring his first goal for Palace it would not be an enormous surprise to see bruising on his torso where other prospective employers have been touching him with 10ft bargepoles. There seems little doubt Adebayor will score goals for his new club, he has found the net wherever his chequered career has taken him. Some extremely good goals as well, even at Real Madrid. And it is similarly not difficult to see why Palace were in the market for a striker. They have not won in their last six league games, have managed just a single goal in that spell and could lose Connor Wickham to suspension following his elbow against Jan Vertonghen on Saturday.
Adebayor has just told the Palace website he loves to play football and is laughing all the time. Of course he is. That is why Palace have gingerly agreed an initial deal that runs to the end of the season and made sure Spurs are still paying part of his wages. In reality Adebayor is probably nothing like as toxic as his public image, but cynics have already started to point out that short contracts are the ideal way to bring the best out of him. If he is not playing for a new deal or trying to impress a potential new club, Adebayor has been known to drift through games as though they were quite unimportant.
That's what previous managers have tended to find anyway, but what do they know? They haven't been inside a circus ring cage with Hatem Ben Arfa with only a chair to protect themselves. It is slightly amusing how Pardew wears Ben Arfa as a badge of honour, as if the French player's time on Tyneside was a transformative tale of success against all the odds, when in actual fact the manager admitted failure with the player Gérard Houllier described as a genius, froze him out of the first-team picture and had him training with the reserves before shipping him out to Steve Bruce at Hull. Bruce couldn't get the best out of Ben Arfa either, as it happens, though the player appears to be doing fine now at Nice. Apparently the problem at Newcastle was that Ben Arfa had opinions of his own, such as preferring to play No10 rather than on the wing, or disagreeing with Pardew's plans to go more long-ball and direct, and was not afraid to voice them. If problems do surface with Adebayor at Palace, one imagines they will be of a different order than that.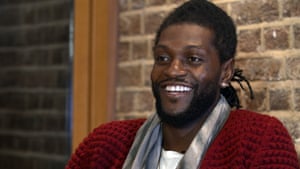 The bottom line, however, is that Palace have got themselves a capable striker. His temperament might be suspect, but beggars can't be choosers. There is simply not that much about at the moment in goalscoring terms. Manchester United cannot find the net to save their life, Christian Benteke is misfiring at Liverpool, while Stoke, Swansea and Sunderland are all struggling for want of an effective presence in front of goal. Look at the league table right now and the teams with reliable goalscorers are right at the top. Jamie Vardy, Sergio Agüero and Olivier Giroud in that order. The reason Manchester City are not higher is probably that Agüero has been out injured for part of the season. The reason Arsenal fans were so fed up when Giroud was hooked on Sunday was because he has been providing the goals to win matches or earn points.
How much lower in the table would Everton be without Romelu Lukaku's goals this season? How much better do Southampton feel after Charlie Austin scored on his debut at Old Trafford? Austin was one of the strikers interesting Palace before they turned to Adebayor. He might have been a better bet for the long-term future but the immediate Palace priority is to shore up the present position and halt a slide down the table that might have unforeseen consequences.
Adebayor ought to be able to help in that regard. Signing him generally brings its own unforeseen consequences, but Palace should be able to deal with those once they have stopped wondering where their next goal is coming from.