The Nigerian National Summit Group (NNSG), has commended Nigerians for active participation in Saturday's Presidential and National Assembly polls.
In the same vein, the Lagos State Independent Electoral Commission (LASIEC) also described the elections as impressive and innovative.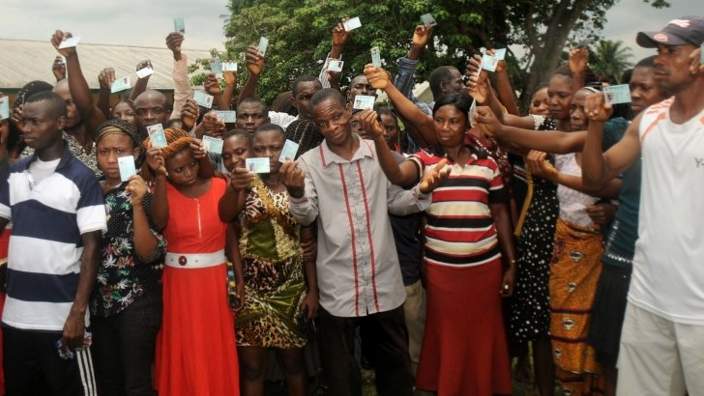 LASIEC said that the use of the card readers for the elections was very innovative.
Mr Tony Uranta, Executive Secrtary of NNSG told newsmen in Lagos that he was happy that Nigerians, especially people in the highbrow areas came out in their large numbers to vote.
"I am particularly impressed that very old people, youth and even nursing mothers defied the rains in some parts of Lagos to vote.
"Election is a different phenomenon entirely. I will say kudos to all Nigerians for the vibrancy the 2015 electioneering campaigns generated.
"Regardless of reported bombing in Enugu, I will say the election so far is peaceful," Uranta said.
On the challenges of the card reader, the NNSG secretary urged Nigerians to be patient, stressing that INEC operates within the ambience of the Electoral Law.
Mr Jeje Adeyinka, the Permanent Secretary of LASIEC, also described the card reader as a commendable innovation.
"A lot of industry has gone into the card reader, it took less than 10 seconds for me to be accredited" Jeje said. (NAN)