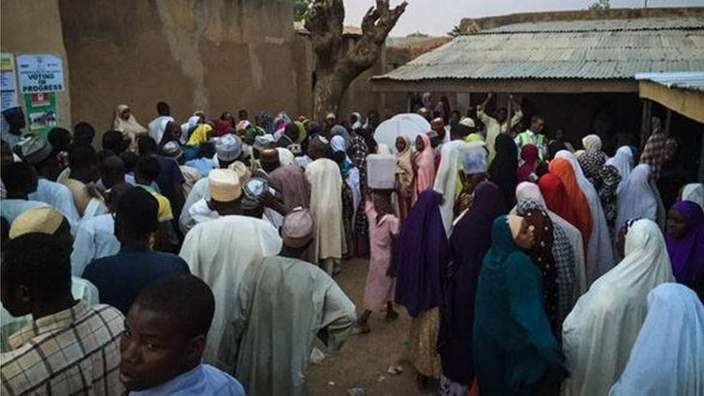 Gov. Babangida Aliyu of Niger has called for more public education on card reader and voter card before using them for elections.
Aliyu made the call after casting his vote at the Musa Umar Ward Polling Unit in Minna on Saturday.
He said the use of the two innovations had thrown up the challenges encountered during Saturday's election.
"You can imagine a situation where the card reader fails to identify me and I even have to use my 10 fingers on the reader without success. It was at the eleventh try that my finger was recognised.
"This is a delay that can be avoided. This card has my name, my picture and this is my polling unit. I have been recognised by even the INEC official but the process has to be followed.
"I think more needs to be done on this challenge before we go into another poll. This can be rectified at the April 11 elections'', he said.
The News Agency of Nigeria (NAN), reports that voting started in some wards at 2p.m. due to late accreditation.
Low turnout of registered voters was noticed in some places at the end of accreditation.
At Kofae Isa Gomina Polling Unit 05, Barki Sale, only 85 out of 1,716 people were accredited while 564 out of 1, 278 were accredited at Dogon Kowa.
At Kofar Gidan Sarki Unit in new Bwari in Tafa Local Government Area, 359 out of 912 registered voters were accredited to vote, while at Bakin Kasuwa Primary School 2 in Bagama A of Suleja, 405 out the 683 were accredited to vote.
At Shiroro, voters resorted to jumping queue due to tiredness from long waiting.
Mr Akoniyin Oluwasegun, INEC's Presiding Officer in Shiroro, said "I need more support, even the police officers are tired.'' (NAN)